FROM LAST, TO FIRST - "WE'RE NOT HERE TO COMPETE, WE WERE BORN TO WIN"
Giovanni Pinarello, a passionate cyclist himself, is renowned for achieving the Maglia Nera in the Giro d'Italia. On top of this success however, his fame extended to that of frame-building; synonymous with not only his signature colour -the Maglia Rosa and Maillot Jaune-, but also with triumph as some cycling's greatest champions trusted him to build their bikes.
Pinarello has left an indelible mark on cycling history, and continues to be at the forefront of success as others trail behind.
Giovanni emerged from a small shop in Treviso to revolutionize the cycling world, pushing boundaries and achieving greatness that was previously thought unrealized. His ambition was plain: Create the greatest bicycles on Earth. 70 years later, Fausto Pinarello upholds his father's legacy with an unwavering commitment - winning!
Pinarello at Bikesuperior
Because of these great achievements of Pinarello, we are very happy that we Bikesuperior can sell these great bikes, we have the Pinarello Dogma F and Pinarello Grevil F in our range, we are very happy with this. Experience the ultimate feel of the Dogma F and its ability to climb, descend and sprint. And Experience the rough but also fast feeling of the Grevil F and its aerodynamic power.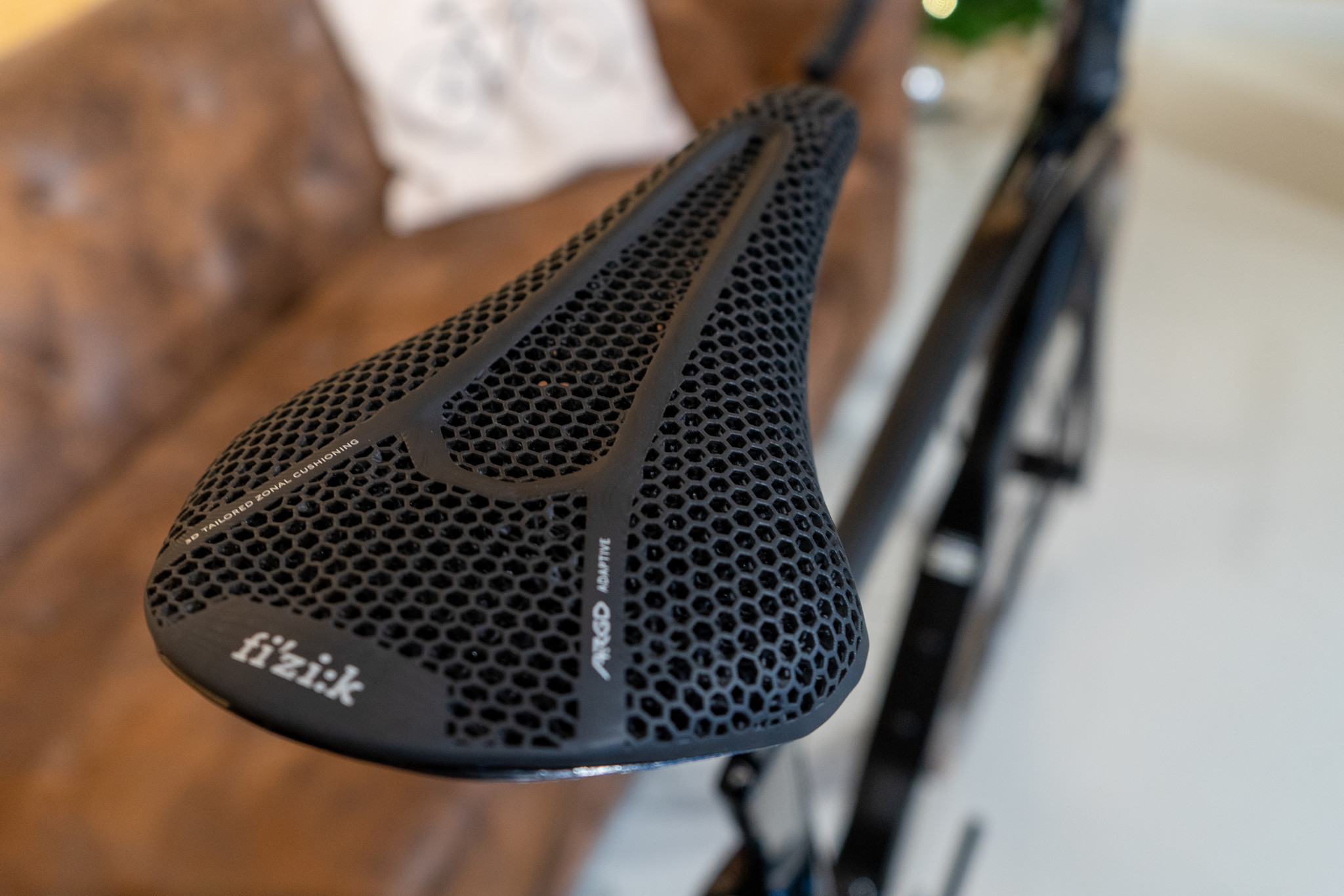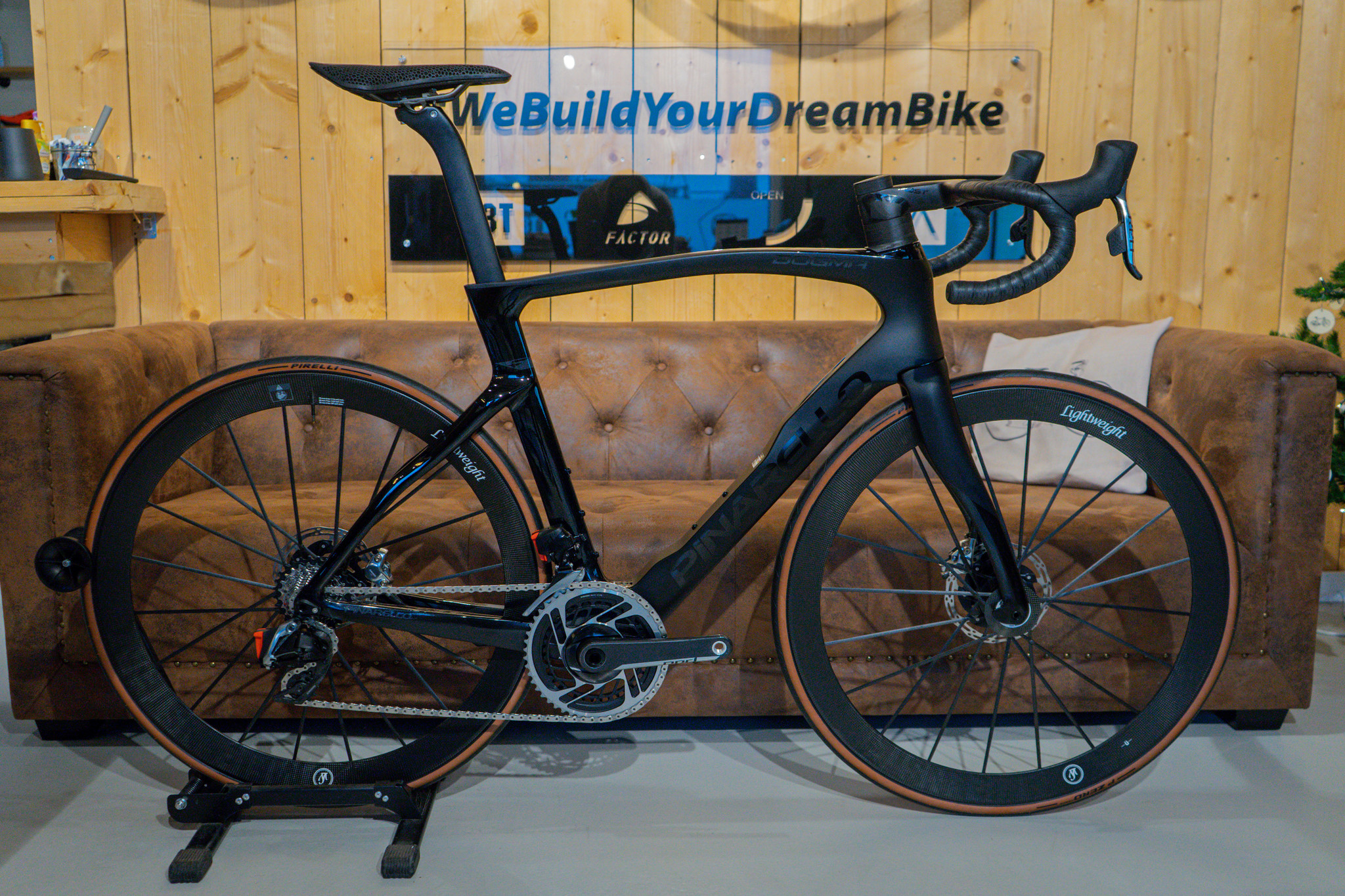 The rich history of the Italian road cycling brand Pinarello
Pinarello is an Italian cycling brand known for its high-quality racing bikes. The brand was founded in 1952 by Giovanni Pinarello and has since built up a rich history in cycling. Pinarello is not without reason the favorite brand of many professional cyclists and cycling enthusiasts around the world. Pinarello has achieved countless victories in the world's biggest cycling races, including the Tour de France, Giro d'Italia, and Vuelta a España.
DNA of Pinarello
Pinarello has won more than others and has thus built up a rich history. But Pinarello is about more than just history. Pinarello is about the future. That is what is different in the DNA of Pinarello. Pinarello creates bikes to push boundaries, in the past and in the future. You recognize a Pinarello bike because it looks fast, even when it's standing still. Hypnotizing, lines that celebrate the beauty of speed. It's about more than just participating, it's about winning. Speed is everything.
The technology of Pinarello bikes
Pinarello is known for its advanced technologies that the brand uses in the production of its bikes. The brand has an extensive research and development team that is constantly working to improve the performance of the bikes. For example, Pinarello has developed the asymmetrical frame construction, which optimally transfers the cyclist's power to the bike. In addition, Pinarello exclusively uses high-end materials such as carbon and titanium to make the bikes as light and strong as possible.
Different models of Pinarello bikes
Pinarello offers a wide range of bikes for different disciplines and purposes. The best-known model of Pinarello is the Dogma, which has been produced since 2002 and has been updated several times. This model is designed for maximum speed and performance and is widely used by professional cyclists. In addition to the Dogma, Pinarello also has other racing bikes in its range, such as the Prince and the Paris. For gravel enthusiasts, Pinarello has designed the Grevil, a bike suitable for off-road rides. Finally, Pinarello also has different models for mountain bike enthusiasts, including the Pinarello Dogma XC and the Pinarello Dogma XM. These models are specially designed for the different disciplines in mountain biking and offer both comfort and performance.
The appearance and look of Pinarello bikes
In addition to the advanced technologies and performance of the bikes, Pinarello is also known for its unique appearance and look. The bikes have a typical Italian design and are often equipped with striking colors and graphics. The brand often collaborates with well-known artists and designers to create bikes that excel both technically and aesthetically. Pinarello bikes have a typical Italian design and exude class and style.
Pinarello and cycling
Pinarello is an important brand in cycling and is widely used by professional cyclists. The brand also has close ties with various cycling teams and events. For example, Pinarello was the official bike partner of Team Sky, the cycling team of Chris Froome and Geraint Thomas, among others. Pinarello is also involved in various events in cycling, such as the Granfondo Pinarello and the Pinarello Cycling Marathon.
Pinarello at BikeSuperior
BikeSuperior is proud to be an official dealer of Pinarello. We offer a wide range of Pinarello bikes, including racing bikes and gravel bikes. Our collection includes both the latest models and previous editions. At BikeSuperior, you can be sure that you are purchasing a high-quality Pinarello bike. Our experts can help you find the perfect bike for you. Contact us, come by in our showroom or order a bike online!